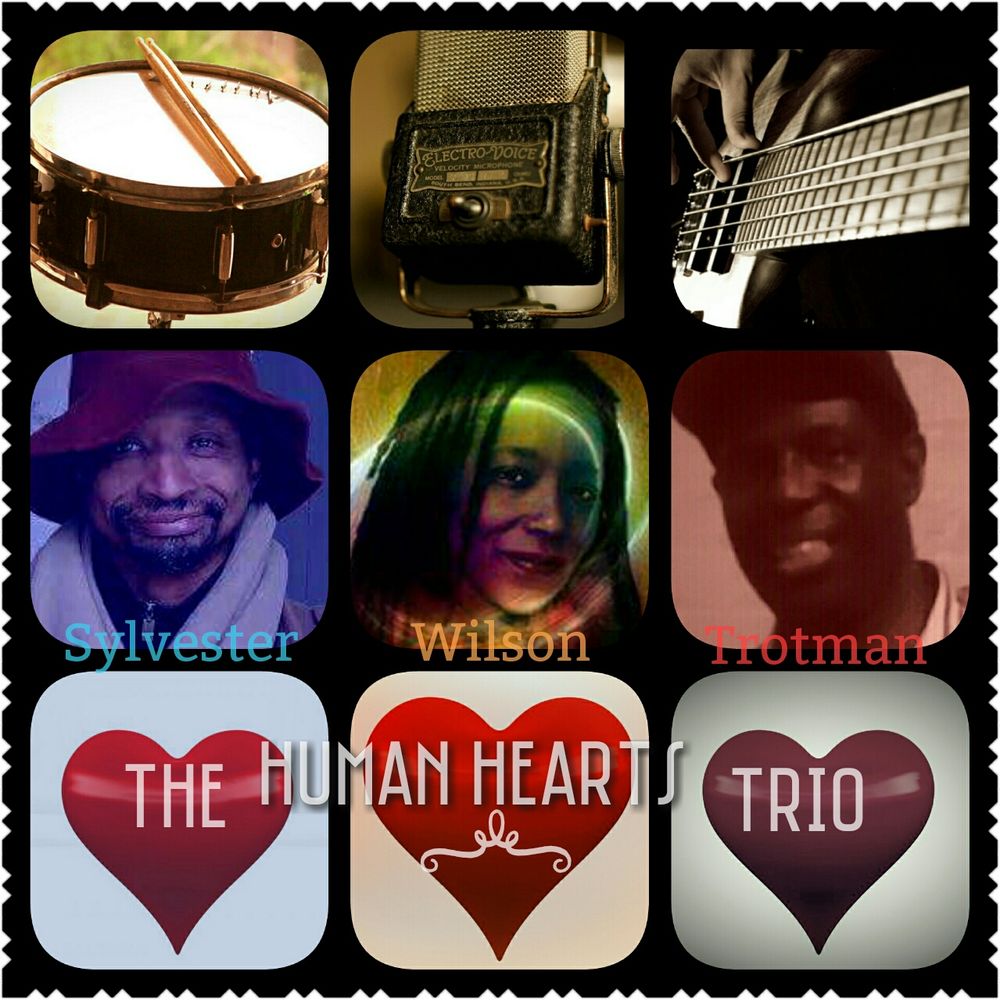 LINDSEY WILSON & the Human Hearts
The HUMAN HEARTS TRIO consists of the musicianship of Singer Songwriter, Lindsey Wilson, vocals & guitar, Reggie Sylvester on drums, Michael Trotman on bass!
REGGIE SYLVESTER Drums
Reggie Sylvester and Lindsey Wilson met in 2010. Lindsey was looking for a drummer to perform at Joe's Pub for the Three of Hearts Benefit Concert for The Family Center. Reg a well-rounded musician who performs along-side jazz guitarist, Bern Nix of Ornette Coleman Prime Time believed in the vision and the two creatives have been performing together ever since!  Reggie was part of Black Rock Coalition. He had been playing with Coleman from 1975-1987. He is now also the principle drummer on the newly release album "Retrograde" with Composer Matt Lavelle.
MICHAEL TROTMAN- Bass
Early 2000's landed a spot with a solo singer for the McDonald Gospel Fest
During the 2002 and 2003 year I took part in two Gospel off Broadway plays called The Mirror and Whose Business Is It Anyway, where I was the Musical Director/Bass Player/Keyboardist at the Teatro Heckscher of El Museo del Barrio located in NYC on Fifth Avenue. Shortly after took part in several other plays where I played bass and also started doing light designs for the set using par lights, spots and a controller
Played at several other venues in and out of the City
Latest ongoing program is playing bass for Lindsey Wilson and The Human Hearts Trio playing Jazz/Rock/Expansion Music).